Staying Safe
We are here to help you at school, and if you have any worries of any kind, please share them with us, and we can help and support you. At school, you can speak to any member of staff you trust and feel comfortable talking to, or one of our dedicated Safeguarding Team (below). There are also some links below, which may help.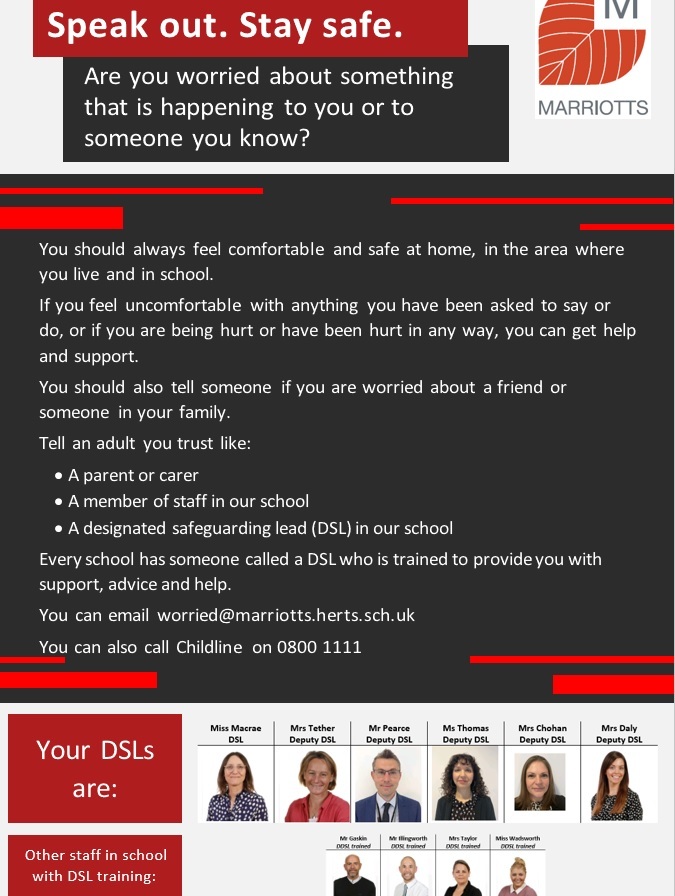 Staying Safe Online
At Marriotts we want to ensure that all students understand how to stay safe online. All students should follow the following 'SMART' guidance, when working online and using the internet for learning and other activities: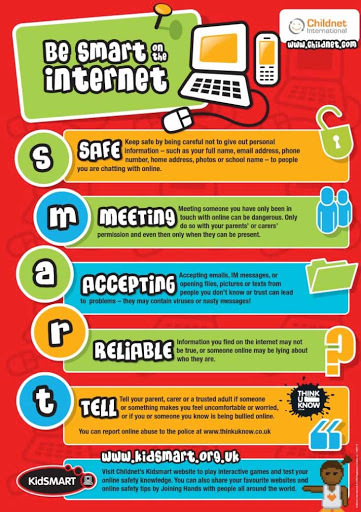 Useful contacts if you need support
YoungMinds – www.youngminds.org.uk
Place2Be – improving mental health – www.place2be.org.uk
Living Life to the Full, lots of support including CBT https://llttf.com/
Kooth – "Need to talk" online support www.kooth.com
Talk To Frank – https://www.talktofrank.com/
Victim Support – Call 08081689111 www.victimsupport.org.uk
Samaritans – Call 116 123 https://www.samaritans.org/
Mind – www.mind.org.uk
Kaleidoscope Group – www.kaleidoscopeplus.org.uk
Who can I contact in an emergency?
Childline: 0800 1111
www.childline.org.uk
Emotional support for children and young people on issues relating to child abuse, bullying etc.
Samaritans. Helpline: 116 123
Email jo@samaritans.org
www.samaritans.org
24hr service offering emotional support.
NSPCC
Contact trained helpline counsellors 24 hours a day by email or online reporting form.
Also call us Monday to Friday 8am – 10pm or 9am – 6pm at the weekends
help@nspcc.org.uk
0808 800 5000